The Eye Amulet Necklace
Sale price

£75.00

Regular price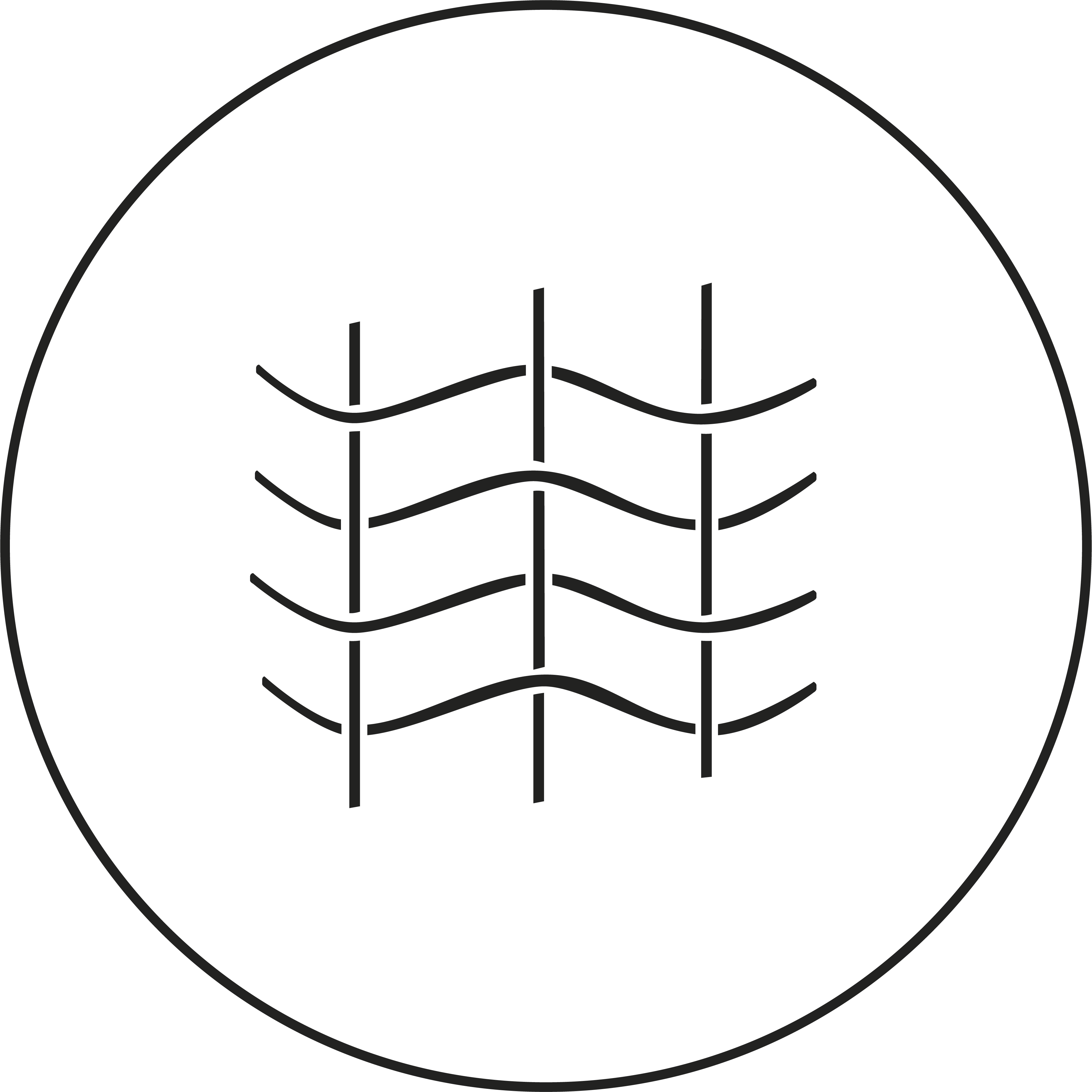 Materials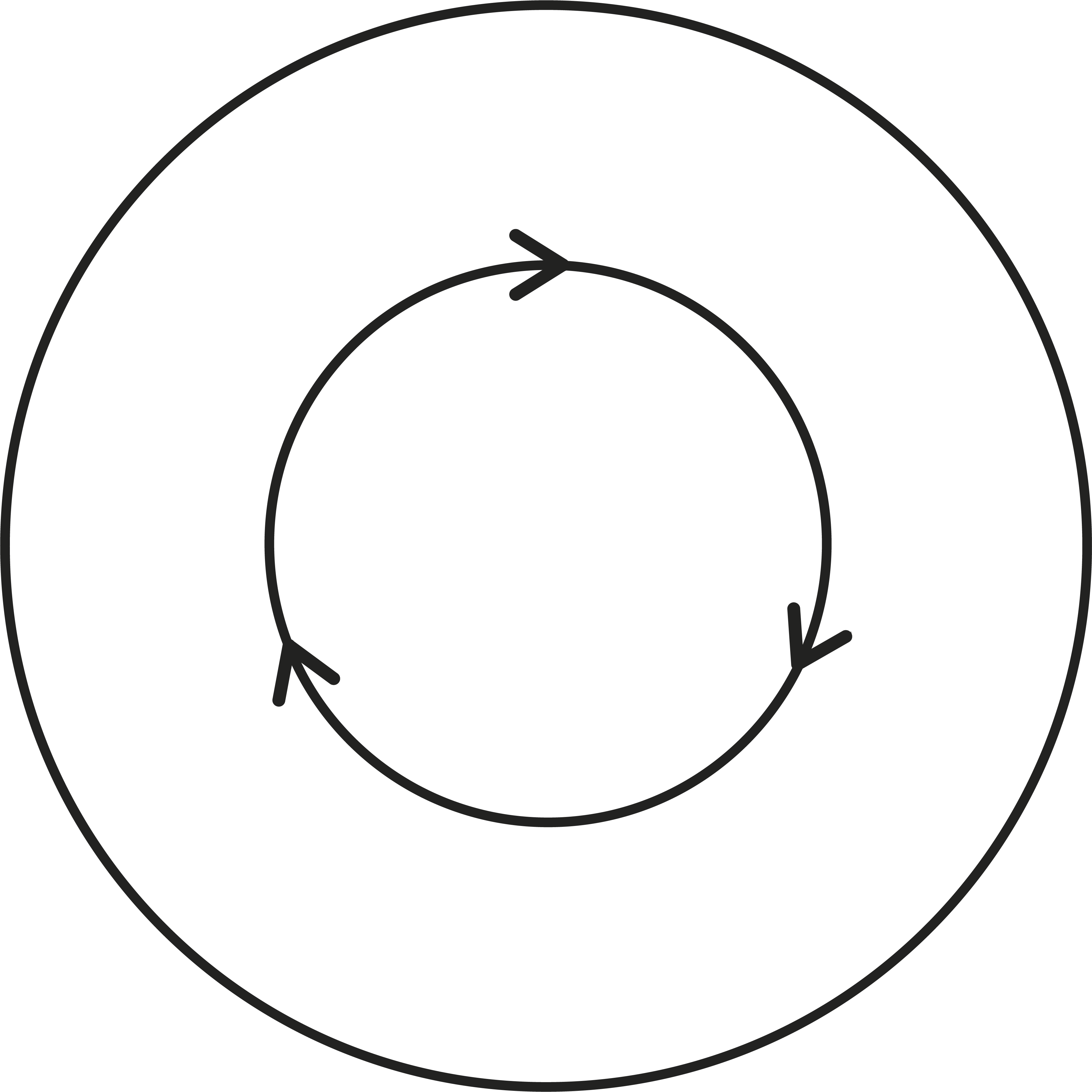 Life and Use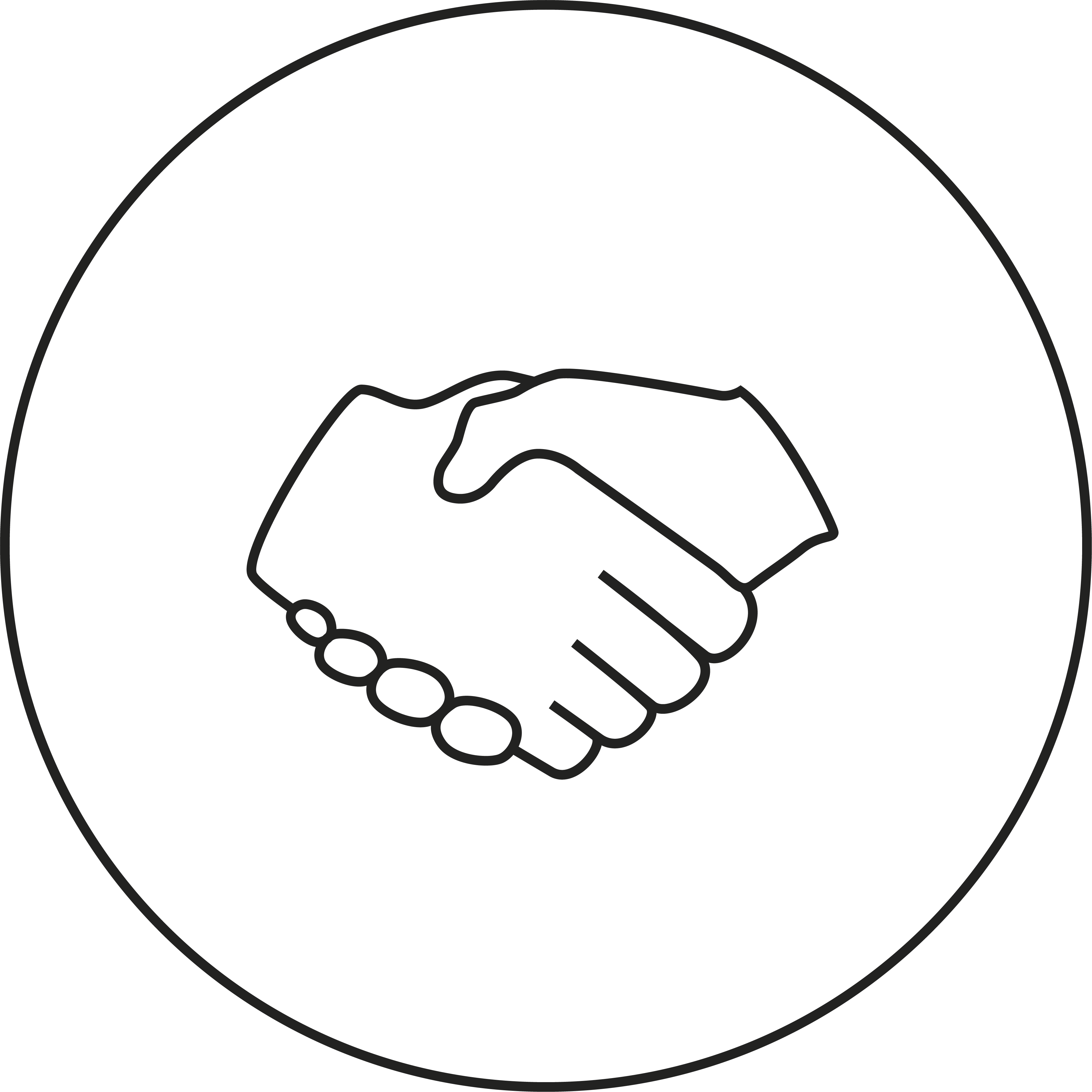 Social Justice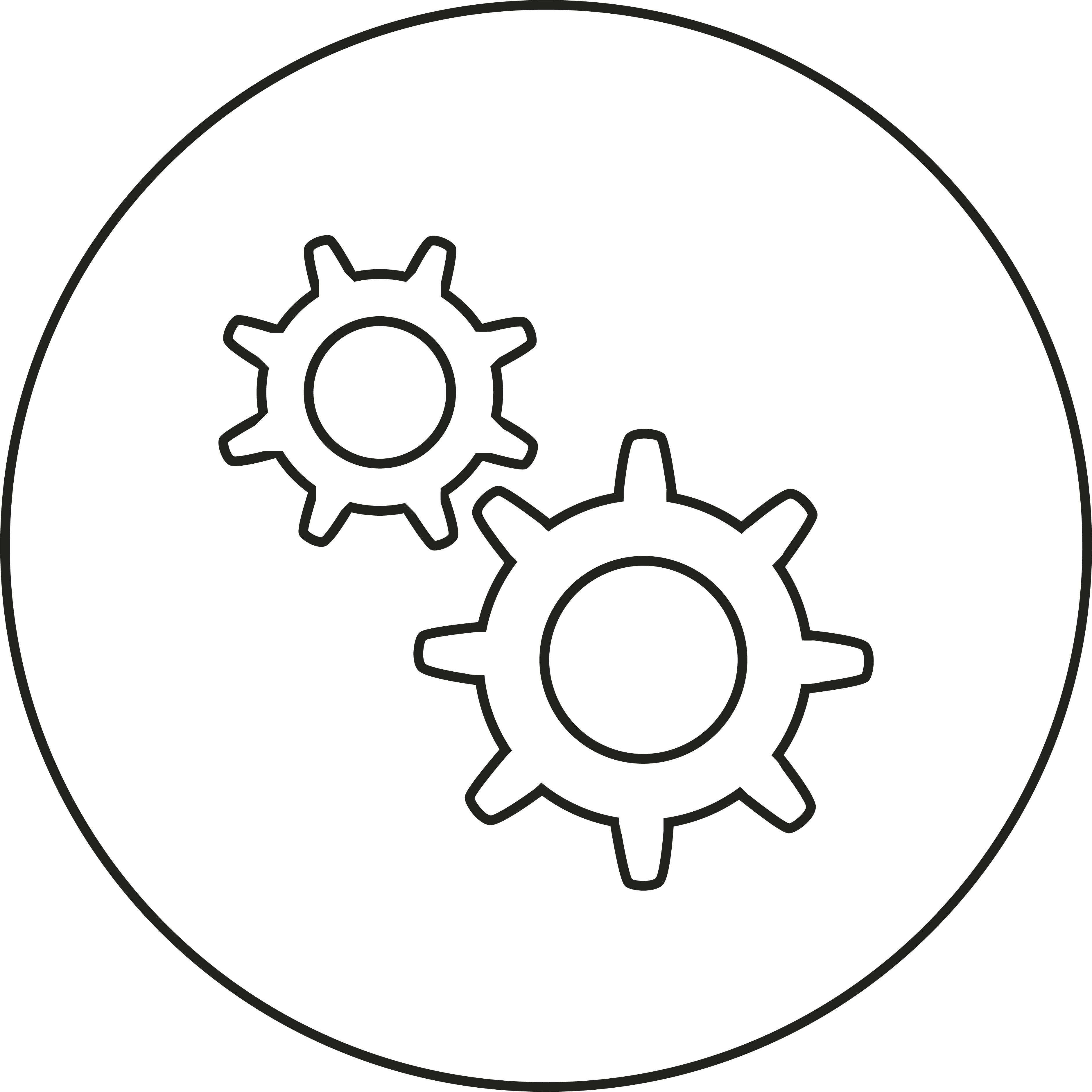 Systems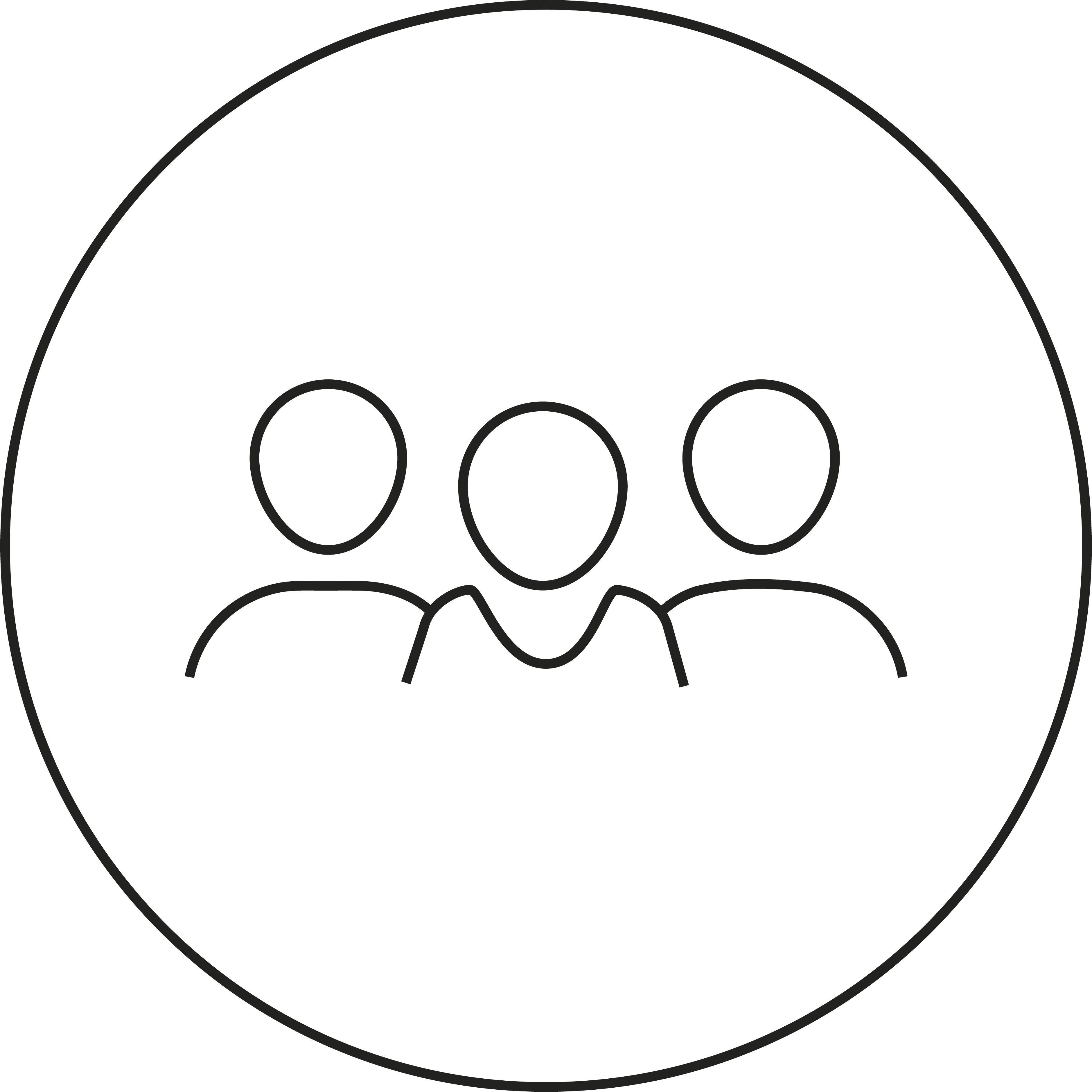 Supporting Communities
Description
Meet the Eye Amulet Neckla
Drawing inspiration from the reciprocal clay offerings of the ancient world.
Recycled solid 925 sterling silver pendant paired with a 20" recycled solid 925 sterling silver chain.
Measuring approx. 14mm wide x 15mm high (including bail).
With a raw cast surface texture.
Delivery note: Please allow up to 3 weeks for this product to be created in silver before dispatch
Why We Love It
Ara the altar's focus on creating slow design with the planet in mind, is a beautiful example of how things can be done!
Sizing
Measuring approx. 14mm wide x 15mm high (including bail).
Adding product to your cart
Ara the altar takes pride in centering sustaiability at the heart of the brand, taking continuous steps to develop an ever improving supply chain. The brand favours to keep processes in house however when outsourcing is needed, they focus on suppliers who demonstrate a commitment to sustainability, ethical working practices and those who predominantly use recycled and recyclable packaging materials. For example, Ara the altar appointed a casting supplier also works with only recycled precious metal and, aware of the natural environment in which it operates, works to minimise its carbon dioxide production.
Ara the altar's recycled precious metal supplier uses carbon neutral shipping and recycled and biodegradable postal packaging. After repeatedly asking for a move away from their products to be supplied in plastic bags, this supplier have now moved to biodegradable packaging.
Generally, Ara the altar purchase materials in bulk to minimise excess packaging, which they repurpose for storage purposes wherever they can, to help minimise waste.
Embracing the slow fashion movement, every piece is made to order by Lauren in her workshop in Northwest England, using only 100% recycled solid silver & gold. With ethics and sustainability influencing every decision, careful considerations are made at every step of the production process, and thereafter, to mindfully manage the entire journey of every Ara the altar piece.
When we think about mindful consumption, cost per use is a way of evaluating whether or not your purchase is sustainable or not. Asking questions like "will I use/wear this piece more than 30 times?" "Will I fix it when it breaks?" "When I've finished using it, will I extent the lifespan of the item by giving it to someone I know/charity?" All of these actions will decrease the overall carbon footprint of your purchase.
How do you work out the cost per use? Divide the price of the product by 30! We use 30 as this is the average amount of uses items are thought to have.
When it comes to managing and reducing our environmental impact we as humans are all in this together; the more we can do to share knowledge and support one another, the better. Ara the altar is keen to provide a transparent operation; if you have any questions about their practices, or suggestions for considerations to further support Ara the altar's ethical and sustainable commitment, please do not hesitate to contact the Founder directly.
With every order 5% is donated to Land is Life. A diverse, Indigenous-led, international coalition working to advance the self-determination and collective rights of Indigenous peoples.
For more sizing enquiries check out the sizing tab next to the product.
The story behind Ara the altar
The concept of Ara the altar brand was inspired by the Ancient World's perception of astronomy; Ara is a southern polar constellation which, in latin, means 'The altar'. Ara was depicted in early illustrations as an altar with burning incense, rising smoke, or sacrificial offerings. Designer & Creator, Lauren's interpretation of this translated into the sourcing, creating and offering of beautiful, unique objects for earth-aware individuals.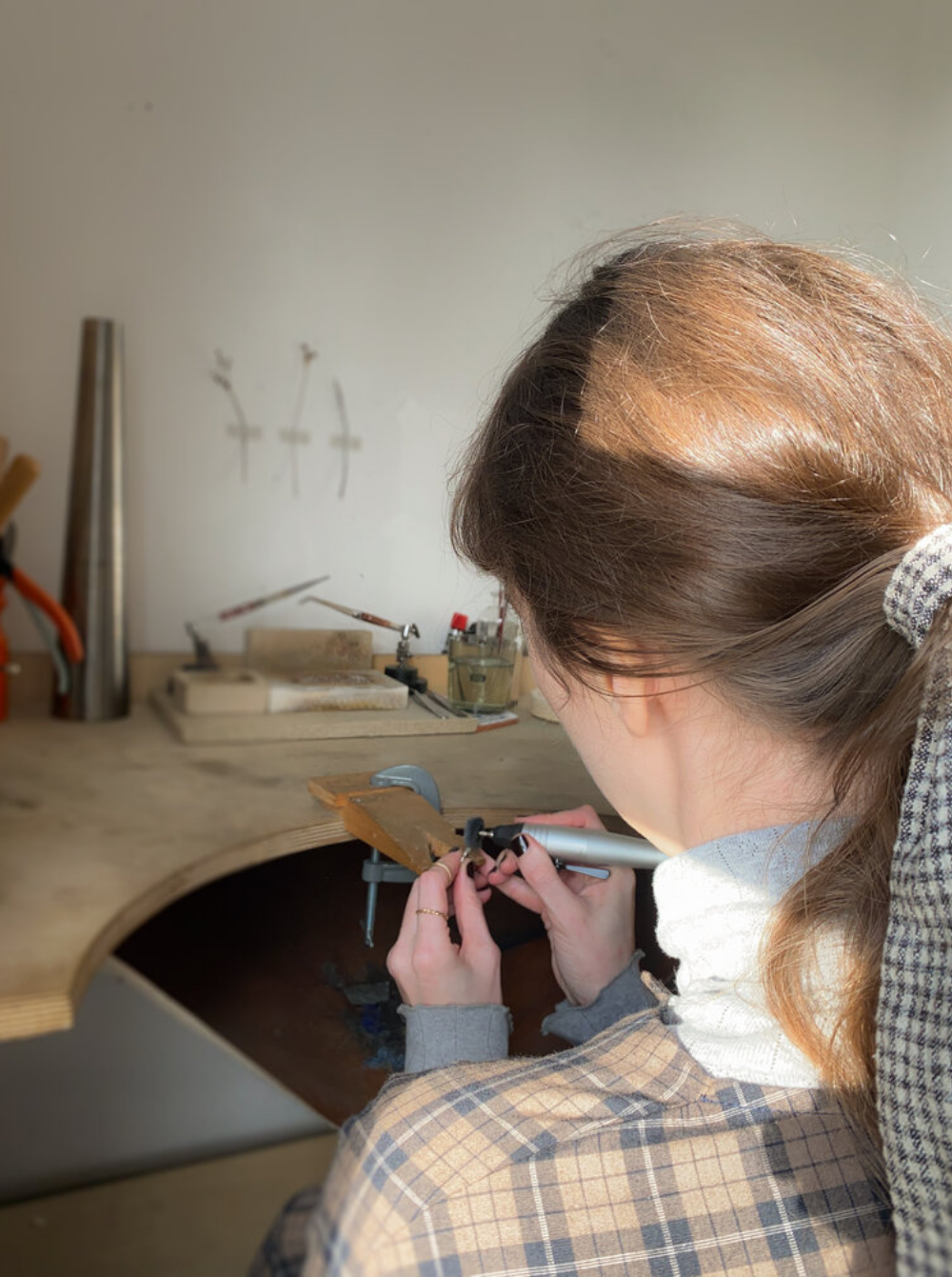 Ara
Ara is a southern polar constellation which, in latin, means 'The altar'
Vegan
"I ensure that my own production process is vegan; I do not use industry standard polishing compounds that contain animal derivatives and I refrain from any items that contain beeswax, leather or rawhide throughout my production process. These non animal-friendly practices adopted by the industry are rarely exposed; there is seemingly little awareness of the use of animal products and skins in the jewellery industry." - Lauran, Founder of Ara the altar
Tools
" I choose manufacturing tools that are primarily made from metal and wood, rather than plastic. Where some of my tools do have plastic elements, these purchasing decisions are not made lightly. For example, to offer a vegan production process, I choose to use a UK made wooden and metal mallet that has nylon faces, rather than a wooden mallet with a rawhide head, from an unknown origin. Whilst I do have some tools that have plastic components (e.g. pliers etc.) I use them where alternatives are not available to me and such pieces have a long-life expectancy." - Lauren, Founder of Ara the altar
Packaging
"All elements of Ara packaging have a purpose and can be recycled or composted, including recycled tissue paper and hemp fibre grown in Yorkshire. Accompanying cards are printed locally with vegetable ink on recycled card stock. Every order is complemented with a dried flower, grown seasonally here in the UK." - Lauren, Founder of Ara the altar
Every piece of Ara adornment is accompanied by a hemp pocket, designed in house, ethically made in the UK and hand dyed with natural botanical or food waste dye
Sign up to our newsletter
Use left/right arrows to navigate the slideshow or swipe left/right if using a mobile device